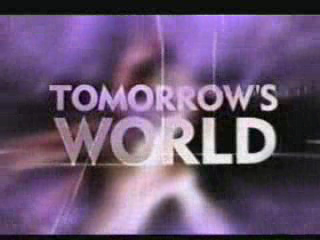 Intacta.Code featured on BBC Tomorrow\'s World - 2000
Editor's Note: Big thanks to Steve Jacobs of IDEAL Group, Inc. for sourcing the Tomorrow's World clip. Unfortunately it does cut short. The following article was published on the Tomorrow's World website after the show aired
Dot Code
A sophisticated code has been developed that allows computer files to be stored on paper.
A technology originally developed by Israeli intelligence to encode secret documents and battle plans will soon hit the open market. A series of dots printed on a piece of paper, three to four inches square, can hold up to 30 pages of plain text, a music file, and even high resolution animation. The machine readable dot code has to be scanned into a computer, where it can then be decoded using special software.
In April, a Japanese newspaper trialed the system, and and they eventually hope to encode an English translation of the entire newspaper. When the technology was originally designed, it was important that the code could survive faxing over a less than perfect phone line. So the code was designed to be very durable, and it's certainly capable of coping with a folded, dog-eared newspaper. This is possible because the data is repeated randomly throughout the square of dots, so if the paper is ripped or torn in one area the software can find the information in another.